---

Ooops! I had a brilliant intro for you all, but this isn't it. It's gone, dissipated like spray fumes. It's made a Brexit from my mind. Ah, that's it. A brief discourse on What The Fuck Just Happened? In Europe, the Brexit vote in Britain was a predictable upset. The people have spoken and they're pissed off at the money mad manipulators master minding the Continental Super State. "Britain", off the coast of "Europe", has survived over 2,000 years of dealing with invasion and occupation and won by a gradual assimilation of all surviving forces. We'll get along with you folks. Our way, That's against 42 years of partnership and interaction with the Common Market/EEC/EU/? (to come). Obviously, bound to end in failure. Except for the top One Percenters mismanaging everything to their advantage. It's a truism that Nothing Accidental Happens In Politics. Ever. If it occurs it was meant to. ..

...as has just occurred with our "transpontine" cousins. The Donald has crudely bashed The Billary's in the most unpleasant American Election since, well never. Or until the next one. America is in the throes of a new Civil War. A much worse replay of The Sixties, carried out under the influence of much worse drugs to boot. Behind the scenes of what appeared to be a longer shot than the late Hunter S. Thompson's run for Sheriff of his home town in Colorado. On a pro-Mescaline platform! The Trump Machine made their nut. Won the Campaign with 279 Electoral Votes. The Clintons were sucker fucked. People have had enough of their greed, hypocrisy and incidental deaths of associates. Hillary pretty much prostituted herself as Secretary of State. And sold the office short. A measly 2.5 million US$ for getting Putin 20% of the free uranium reserves on the planet. A 10million US$ deal with Saudi Arabia to buy 29 billion (yes spelt "b") US$'s worth of hi-tech military aircraft and those lovely gift-wrapped accessories. Over strong Israeli protests. Never mind covering up her medical records. Apparently had three strokes, has Parkinsons' and/or MS. Is a violent raging alcoholic. Had the stupidity to get involved with the idiot antics of Anthony Wienerwagger. And their loss has fucked Barack Obama's legacy.The time of the Democrats has come and gone.

But Stalinesque blood letting and score settling is already rifting the Trump Transition Team. Thanks for appearing to be doing something Chris Christie. Don't let the window impede your exit from the Trump Tower triple floor penthouse. And the stage is being set for the return of some of the most unpleasant entities of BushReich 2001 - 2009. The Republicans have the trifecta:- The President, The Senate and The House. And they're not in a conciliatory mood. And, some seriously weird international partnerships will be birthed. Blood Orgies of Bad Craziness as the Good Doctor never really wrote So, are we having fun yet?

Fun. That's the mantra for today (12/11/2016). That's because it's the latest Lamma Fun Day on the Power Station Beach. The Beach Music Festival includes Live Music. Market Stalls. Food and Drinks. Arts and Crafts. Kids Games. Beach Volleyball. And of course, the Charity Auction. This is where the Fun stops. Because L.F.D. can also stand for Les Finally Died. And this is said with the utmost respect and sorrow for Jules his widow. I'm not being a snarky shit about this. I understand he'd been ill in hospital for months. Needed a transplant. Suffered other organ failure and infection and basically, the time ran out to heal him. I want to hand over to Sharon now. She says it better than I can.

"I've loved today. The Fun Day was fantastic, but we've lost a dear friend... It's been a very productive event. Great vibes and great profit for the Children's Welfare Scheme (CWS) which is mainly what it's all about... I've loved working on the bric a brac stall with Pam and Sheila and all the wonderful volunteers... I'm just sad for my husband (Jim) and mine's Good Friend who has shared the MC duties with Jim for over six years. R.I.P. Les Knight. xx". Thanks, Sharon and now back to me. Les was 50, but he's left a lot of warm memories of his life on Lamma. I'm sure you'll agree and you've all hosted your farewell toasts to him and are giving all your love emotions and more to help Jules through this tragic time.

My mood was funereal when I arrived at the PSB. Partly due to sadness about the recent deaths of Leonard Cohen and Leon Russell. Leonard's stone cold classic songs include "Suzanne". She was the lady who birthed his two children. There is "So Long, Marianne". She was his muse who pre-deceased him by a couple of months. His tribute to her said in part "...I think I will follow you very soon. If you reach out your hand, you'll find mine close behind you". He also wrote "First, We Take Manhattan", the haunting "Bird On A Wire", the masterful "The Partisan" and his stunning song for The Ages (nay Eons) "Hallelujah". That last one has been covered by over 300 diverse artistes. More than "Yesterday" by The Beatles. Leon Russell was a master piano player. Was part of Joe Cocker's Mad Dogs and Englishmen. Favoured top hats and long white beards. Did a stunning series of shows recently with Sir Elton John. They were co-headliners. And Robert Vaughn has gone to the last roundup at the Sky Ranch of the Fallen. "The Magnificent Seven" are now all re-united. He was camp-cool and fab in "The Man From UNCLE" and had a late career revival in the BBC dramedy "Hustle" from 2004.

---
So, I've arrived at PSB and have missed some of the earlier gigs, but not heard any bad reports. Bamboo Star are playing their debut LFD gig. They're a young local quartet. Wilfred on vocals. Terence on guitar. Tristan on bass. Lawrence on drums. Their style as best as I can remember is a fine blend of hard rock and some fine alternative indie axe licks. Bass and drums provide a fine sonic platform for guitar and vocals to soar. They were mostly dressed in goth black clothes. They're not afraid to scamper about the stage. I think "Believe In The Memory" was an apposite performance. The last two songs showed them stretching out a bit. They were called "Movie Star" and "Breaking the Limits" and they did their best. Look forward to hearing you again, guys.

The David Bowie Knives remain true to form. Always a pleasure to hear, which is why they keep getting invited to play. Killer riffs. Anthemically performed. Massive hints of fuzz outrage. One brand new song unveiled for our exclusive pleasure. Entitled "Milking It" and I leave the subject matter to your own scurrilous interpretations. Apparently, it's dedicated to someone called "Hillary". Probably because of the semi drony guitar tones and sort of falsetto vocals. They finished with "I believe in rock and roll and rock and roll believes in me", Familiar final song from earlier reviews. And always a familiar horripilatory performance. (I've probably smashed all interweb records of articles and reviews for use of this word over the years. I'm still trying to shoehorn the word floccinaucinihilipilificators into a review, But, I need the right context because if I don't get it correct, you'll all spot the slightest flaws in my logic and rationale. Ah well, perhaps another time).

Christian and Joyce aka The Bollands are always welcome guest artistes at LFD. Christian is the main singer. His raucous delivery accompanied by stupendous outbreaks of electro-acoustic strummage on his guitar. Joyce more than matches him. Battling six shades of shit out of her snare drum and cymbal combo. Augmented with way cool almost Tonka toy type keyboards. Songs are gentle, breezy, joyful and pensive. And exquisitely bashed out. So glad you both found time out from your never ending global tour to entertain us on Lamma. Which I've unofficially heard referred to as a final frontier of freedom in the new cultural colossus that is modern-day China. The Bollands finish with two stunners. "Been All Around The World" which is self explanatory and "When You Come Home" which is an elegiac encore and inspires deep thoughts in me for another excellent brewski.

Shotgun Politics are back again after a brief absence. Two years since their last LFD when they followed New Tonic Press and the still sadly-missed Sue Shearman, But only about 6 months or so since they played the Bar and Grill as support (in the sense of precession) for PFM. Yeah I know PFM stands for Psycho In Mongkok which was lead singer Roger's state of the world viewpoint. I always heard it as Psychos From Mongkok. I liked the initials PFM because they were the same as an excellent Italian prog rock band in the early Seventies and it helped me remember their name better but different. Roger knows exactly what I mean. By the way, he's now heading to Amsterdam to live for a while. At least according to his last email to me. Also sends his regards to all who remember him. And sorry to Timmy and the band for hijacking your section of this story. You are always as good as you are and it's always a pleasure to hear. Read earlier reviews for set list and songs. Or not. Your choice. Final Frontier and all that.

DP are also returning after the same temporal absence as SP. With a twist. They're grooving to a new electronic trip. Heavy squelch. Cosmic bleepbloop, Train-a-rattle percussive noises relentlessly sequenced and echoed space vox. Decoder dementia. Strong hints of Alan Vega and Martin Rev of Suicide - one of the most hated of the Seventies New York Punktronic bands. Vastly mis-understood and at least 20 years ahead of their time. Random comments suggest this could be the most mind-blown performance of the LFD. I wouldn't know, because I've buggered off to try and watch England v South Africa at Zhing Zhing's (spelling?).

More fractal frustration. First half is fine. England are trailing 0-6 on points when I arrive. They score two excellent tries and lead 20-9 at half time. Then things go wrong. The second half feed is lost off the big screen. But people can access the match on their tiny cellphone screens. But somehow, no one can get the cell phone feed into a computer and thence on to the big screen, So, despondent and frustrated I go home and hear that England have won 37-21 on radio BBC. Ten out of ten wins for Eddie. Plus England beat Uruguay in their last match of RWC2015 so that's an eleven win strike and counting. If England can now beat Fiji, Argentina and Australia (again) in the next three weeks that makes 14 consecutive wins. A second Grand Slam early next year will mean 19 wins in a row. Thus eclipsing New Zealand's recently established 18 wins on the trot. Which incidentally, they share with Lithuania!

While walking down to watch the match, there was a bit of a fracas by Luke and Derek's beer stall. Two cops are trying to stop two drunken guys from having a fumbly flail at each other. All four are in danger of toppling into the bushes as I pass. I suspect strong drink might be to blame. I don't think injuries (if any) would amount to more than minor bruises. But it was a saddish end to the night. Chatting about this incident with Luke later, he told me I should have been at the beach for Junk, the final artiste. Luke says he did a fantastic set with an electronic beat box. He sang/chanted one of his mother's cooking recipes and performed another delightful ditty called (wait for it) "Fuck You, You Fucking Fuck". Hit all the right empathy chords for the night and seems like the only possible ending to this state of global play story of LFD2016 and The Big Bad Blue Ball we all call home...



Attachments: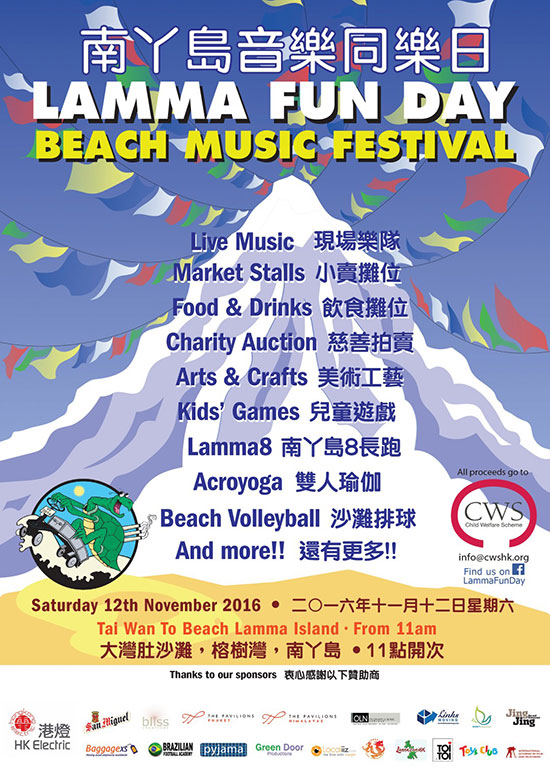 FunDay-16-poster-final-b.jpg [ 148.15 KiB | Viewed 2533 times ]