Yes, you're certainly most welcome to busk on Main Street!
The former Main Street Busker has been doing his freelance business there for years, but he has moved to a nursing home a few years ago and we need a long overdue replacement! The Busker has been mentioned at least thrice in the Lamma-zine before (search for him at the top of the home page). He's also been immortalised in this cartoon that Lamma's famous SCMP cartoonist drew exclusively for the Lamma-zine a few years back: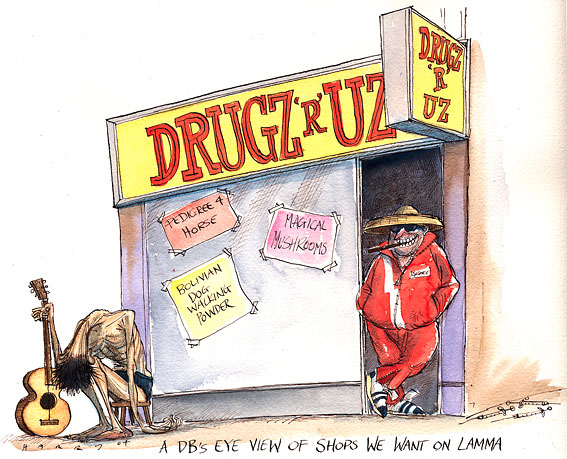 So we hope you look a bit like this guy as we nostalgic types have been missing the original busker at least a little bit. Will you also be following some of us around, insisting on a little regular "donation"?