Apr 30, 2015: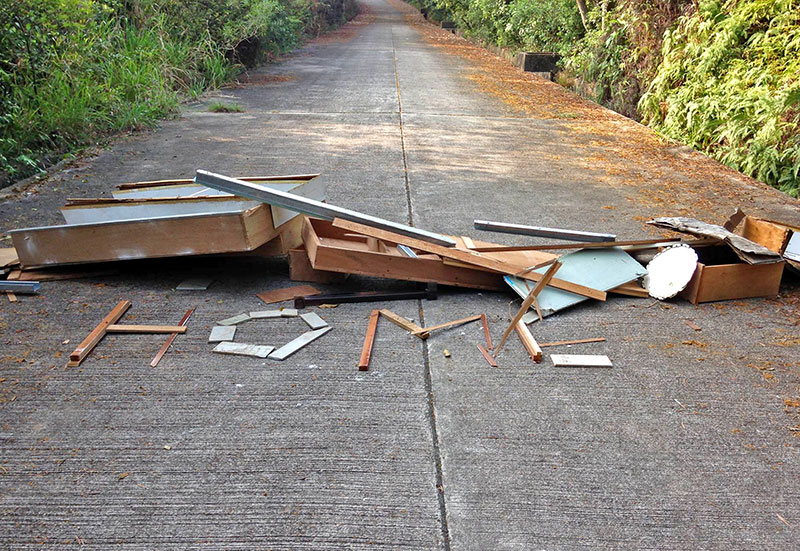 HOME
- by
Liz & Hans
- Photo taken by
Ann Baldoni
Liz & Hans found all that stuff dumped in the bushes, so they dragged it out and rearranged it. As a VV must have dumped it, they reckoned this was the best way to get their notice. The word Home was originally going to be "home not dumpster", but the curves were not possible, hence the cryptic 'home'.
Liz & Hans, Lamma Artists of the Week!
Environmental art with a purpose and a message, a fine way of getting attention to waste dumping and getting it cleaned up by the great FEHD quickly.
For more about how an illegal dumping near the top flat bit of the first Cable Road to Tai Peng became some spontaneous, but short-lived street art installation:
https://www.facebook.com/groups/2418687010/
, search for "Alex Wilson"